Apply for an Account
To sign up for an account you can...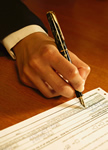 Click here to download an account application and fax the completed form to 516-467-1355,
Complete and sumbit the form below, or
Contact us at 800-569-2333
Please contact us if you have any questions about the application process.
The above information is furnished for the purpose of opening an account. The authorized name entry above is in agreement to the terms and conditions as follows. Payment is due within 15 days of invoice, subject to 1.5% per month service charge on delinquent accounts. Should Joyce Expediting decide collection efforts are needed, the applicant agrees to pay any and all costs including attorney, and or invoices and outstanding amounts owed Professional Air Cargo, Inc. dba Joyce Expediting. The applicant certifies the above information to be true.