News

For the second year in a row, we at JOYCE EXPEDITING are very proud to have received the second place award for corporate team fundraising in Nassau County, NY.
Thank you to all that have helped with contributions, and volunteered your time and energy.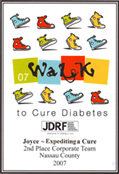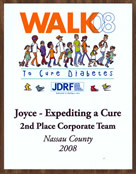 Free Drawing!
Kindly complete the following form to be entered into our drawing to receive a free, personalized, engraved pen.