About Us
Decades of Reliability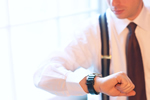 Services provided by Joyce Expediting include the following features that have made us a reliable source for your time sensitive parcel or cargo delivery.
Twenty-four hour, seven day availability. We will pick-up wherever you need at anytime, on any day, on demand.
Delivery to your specifications. Exactly the service you decide: be it inside, hand delivery, residential or holiday service.
Prompt and clear invoicing. We provide hard copy, job numbers and PODs with no additional costs to you.
Delivery anywhere anytime. Service can be arranged to any location. Hotels, train stations, mountain tops...
Telephone answered live around the clock. Shipments delivered around the world.
We work when you work... around the clock, across the nation!
Call Toll Free, 24 Hours a Day 1-800-569-2333