Late Night Courier Service
- Very Late Pickup - Very Early Delivery
We do not lock out. When you are ready we will dispatch a courier and provide the service you require.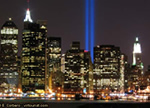 Any arrangement needed can be accommodated with sufficient communication from our customers. We will gladly adjust schedules and commit a dedicated courier as required.
Late night air courier services can be customized to meet your ready time. With access to most any commercial flight as well as many private and charter aircraft, schedules can be met.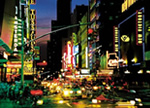 When the next available aircraft will not meet the need, a dedicated charter aircraft can be arranged.
Late night land courier services offer even more flexibility. As our customer or client determines the needs, JOYCE EXPEDITING will provide the needed special arrangements. Order an individual to stand by for the moment your shipment is ready. Not a minute will be lost. This dedicated, exclusive courier can be directed to wait and will follow your instructions.
Call Toll Free, 24 Hours a Day 1-800-569-2333