Executive Messenger Service
- Hand Carried Courier Delivery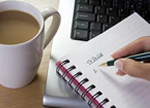 Messenger Services for critical projects that require special attention are our specialty. We provide premium delivery and executive service for your priority shipments.
Late pick up, early delivery, residential service, and personal contact hand delivery are all aspects of this very special executive messenger service. Your instructions are they key: "Wake the boss",
"Don't wake the client", "Get a signature", "Leave the parcel at the doorstep", whatever you require, just let us know and we will deliver. Your detailed instructions followed to the letter.
Urban, suburban or rural business or residential courier parcels can be handled any time of the day or night efficiently by using our executive messenger and courier service.
Call Toll Free, 24 Hours a Day 1-800-569-2333